Dear readers, writers, editors, bloggers, friends, and dancers:
As the year comes to a close, regardless of what may have challenged, frustrated, or saddened us, we can be thankful for these enduring gifts we all share: imagination and creativity. The creation and enjoyment of art in any form enlightens and delights us, sustains and enriches us. I am blessed to have had another fulfilling year in my two favorite art forms, fiction and dance.
The highlights include the publication of my new Dana Hargrove novel, Forsaken Oath, and interviews about my work with bloggers Jeff Kivela of Buttonholed Books, Marika from Mystery Sequels, and mystery writer/playwright Nina Mansfield.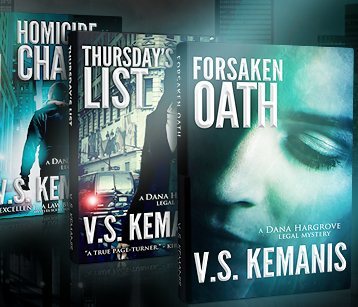 My story "Journal Entry, Franklin DeWitt" (combining my love of dance and mystery!), was published in Ellery Queen's Mystery Magazine, …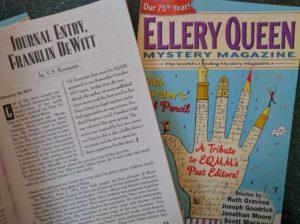 and a story on the lighter side, "Ballet, Law, and Mystery," was posted on EQMM's blog Something is Going to Happen.
There were many interesting and enlightening events with my fellow mystery writers. To name a few:  The Ellery Queen Mystery Magazine's 75th Anniversary Symposium, and MWA-NY's Holiday Revels with Reed Farrel Coleman
I danced injury-free all year and enjoyed many wonderful classes with my favorite teachers at Gibney Dance, including (especially!) Diane's four hour holiday class!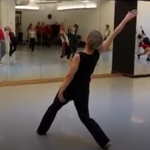 In 2017, I look forward to completing another short fiction collection and the fourth Dana Hargrove novel!
I wish everyone a healthy, happy 2017, with many creative, inspiring moments.
V.