Farewell 2017! From the personal journal, it's a fond farewell. On December 30, 2017, my beloved husband Kevin and I celebrate our 29th wedding anniversary. This year has been as rich and loving as always, and I'm thankful for the many warm and wonderful times together and with our daughters, other family members, and close friends.
In my legal mystery novels, protagonist Dana Hargrove juggles the demands of a high-powered professional career with her personal and family life. She has a loving husband, Evan, to support her. Evan and Dana are nothing like Kevin and I except for one thing: We are a team, giving each other space to pursue our personal interests. For this I am very grateful. I would not be able to accomplish my artistic goals without Kevin.
These are my professional and artistic highlights for 2017: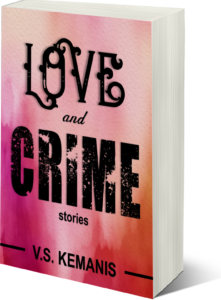 Publishing my fourth story collection, Love and Crime: Stories, to starred reviews by Foreword  and BlueInk.
Interviews with exceptional authors Eowyn Ivey  and William Burton McCormick on VBlog.
Getting on stage again after a break of many years, performing the stellar choreography of Katiti King and making many new dance friends along the way.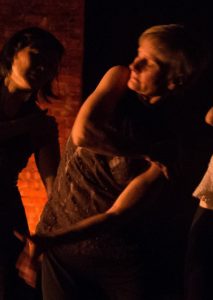 Many hours of joyful dance with my favorite teachers at Gibney Dance and Steps NYC, including Diane McCarthy, Laurie DeVito, Katiti King, Max Stone, Teresa Perez Ceccon, and Bethany Perry.
An amazing master class with Lynn Simonson, the creator of the Simonson Technique.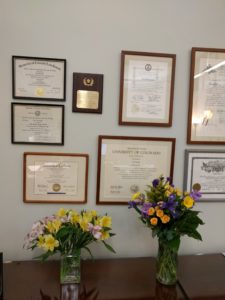 A wonderful sendoff by my coworkers and friends at the Appellate Division upon my retirement from my fulltime legal career.
Thank you to editor Janet Hutchings of Ellery Queen's Mystery Magazine for posting my humorous account of my (now former!) commuter life, Rock 'n Rail, on Something Is Going to Happen.
A lot of fun working on a video of my work with talented filmmaker Blake Horn. Stay tuned! The video will be posted soon to Amazon and Goodreads.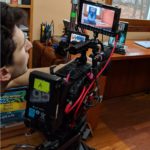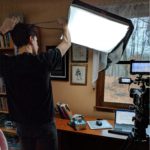 Putting the finishing touches on my fourth Dana Hargrove novel, Deep Zero, to be released on January 25, 2018!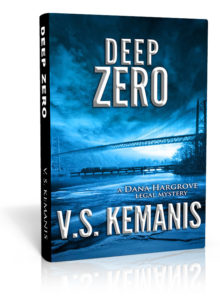 I wish you a happy, healthy, artistic 2018!
Love from V.